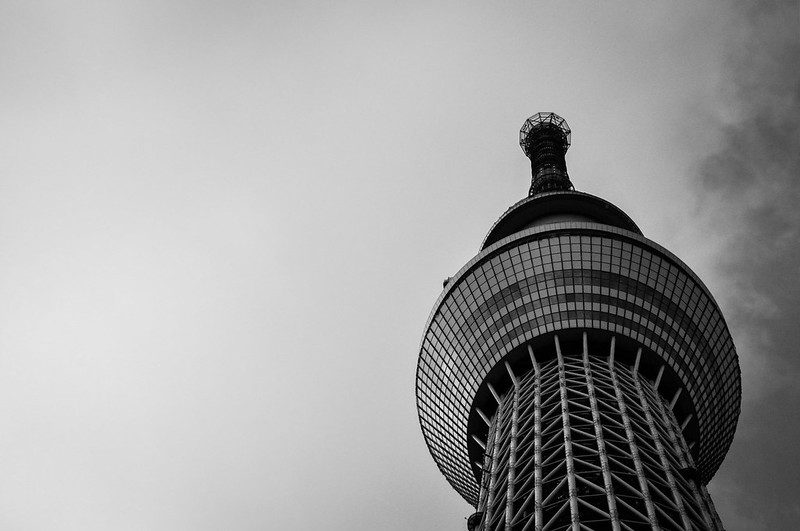 Tokyo Sky Tree is a recent tower build in Asakusa, Tokyo.
It's 634m-high (634 can read "Musashi" in Japanese, the old name of the place it was built) and has quickly become a symbol of the city.
www.tokyo-skytree.jp/en/
Image published by L'oeil étranger on 2013-07-01 04:42:48 and used under Creative Commons license.
Tagged: , tokyo , sky , tree , japan , asakusa , sumida , japan-in-bw
Some local news is curated – Original might have been posted at a different date/ time! Click the source link for details.