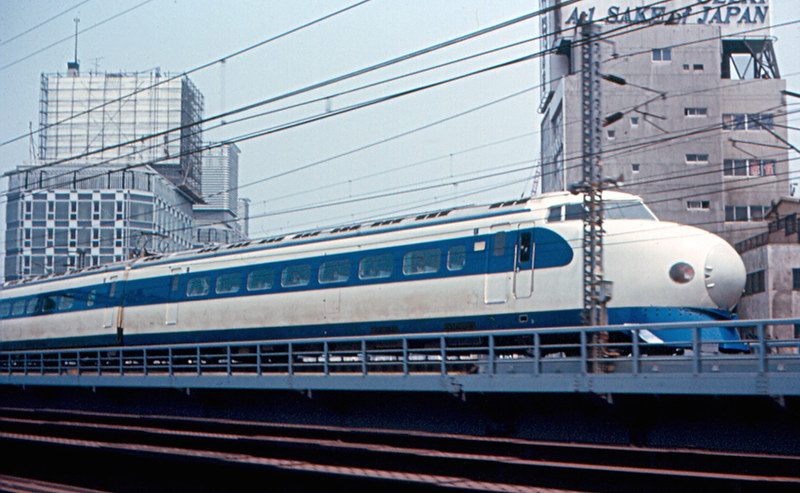 The Bullet Train, photographed near Tokyo station in 1967. The original Bullet Train ("Shinkansen") line from Tokyo to Shin-Osaka (New Osaka) was opened in 1964, in time for the Olympic games in Japan. The line was brand new, and used only by Bullet Trains. My brother David and I rode the Bullet Train from Tokyo to Kyoto, 476 km (296 miles). The trip was about three hours.
Image published by roger4336 on 2009-04-11 01:15:31 and used under Creative Commons license.
Tagged: , tokyo , station , bahnhof , japan , train , railroad , bullet train , tokaido line , new tokaido line , high speed , shinkansen , tokaido , kyoto , 1967
Some local news is curated – Original might have been posted at a different date/ time! Click the source link for details.