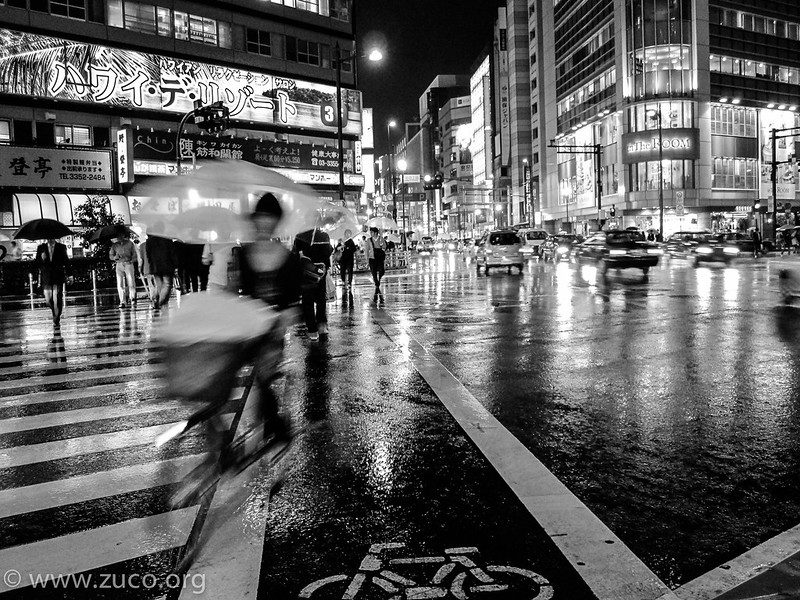 Walking around Shinjuku (Tokyo) with a compact Canon IXY
Blogged on Flickr 🙂
blog.flickr.net/en/2010/01/03/your-best-shot-2009-rain/ The picture was taken with a simple Canon IXY in a rainy day in Shinjuku, which is one of the biggest urban centers of Tokyo.
I saw the lady in the bike from far away and just tried to catch her in the frame. Taking the camera from the pocket and trying to shot as soon as possible. Fortunately I could take this shot.